700 WATER SOLUBLE FLUX
This flux has been developed specially for wave soldering of PCB assemblies. It is also highly effective in soldering brass, silver, tin/nickel, bronze, cadmium, copper, and gold. A versatile, active, organic, water-soluble flux specially formulated with carefully blended solvent system and activating agents, it produces excellent solderability and clean bright solder joints. It exhibits very little spattering during soldering. It is very much adaptable to high speed soldering. It is used in applications where rosin fluxes are too mild and inactive, and inorganic fluxes are too strong and corrosive. Its residue can be cleaned using hot water, with or without detergent as may be required.
756 WSTZ DIP FLUX
This is a zinc chloride based water soluble flux formulated for general purpose soldering. It is a highly active flux suitable for soldering copper, brass pipe, brass fittings, tin/ zinc alloys, tinned copper, and other tin & copper-bearing alloys. Buffing prior to fluxing is not essential. It may be applied a few hours before soldering and its effectiveness will be retained.
790 STAINLESS STEEL FLUX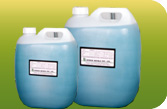 It is an inorganic acid flux suitable for soldering brass, bronze, copper, nickel, terrene plate, silicon, bronze, stainless steel and galvanised steel (all common metals except aluminium and manganese). It is considered to be an excellent flux for soldering all types of stainless steel with special lead free solder alloys. It can be used for electrical and electronic general applications. It is non-flammable.


759 GAMA FLUX
This is a highly acidic flux specially developed for capacitor soldering applications. It is an excellent general purpose flux for soldering of almost all metals in general engineering applications.
730 INORGANIC ACID FLUX RADSOL
This flux normally used in radiator soldering applications is also effective on stainless steel and other difficult to solder metals. It shows excellent thermal stability and rapid wetting action. It can be used with any conventional soldering equipment. It is not to be used to solder electrical connection. It very effectively removes oxides and prohibits re-oxidation of base metal and solder during heating. It permits soldering light gauge stainless steel without discolouration & buckling.
725 ORGANIC ACID FLUX
This flux is also developed for radiator soldering applications and is suitable for soldering copper, brass, tin coated copper, and copper alloys. It exhibits minimum corrosion. It is specially used for soldering radiator header, tank bottom and where baking is involved in manufacturing processes.


FLUX NUMBER

700

756

790

759

730 RADSOL

725

TYPE

Water Soluble

WSTZ DIP Flux. Water Soluble

Inorganic Acid Flux

Gama Flux

Inorganix Acid Flux

Organic Acid Flux

FLUX CLASSIFICATION
J-STD-004

ORM1

INH1

INH1

INH1

INH1

ORH1

PHYSICAL STATE

Clear Liquid

Clear Liquid

Clear Liquid

Clear Liquid

Clear Liquid

Clear Liquid

SPECIFIC GRAVITY

0.825@25°C

1.2@25°C

1.25@25°C

1.02@25°C

1.30@25°C

1.25@25°C

SOLIDS CONTENT

7%

36%

35%

6%

45%

31.5%

PERCENT HALIDE

0.92%

8.69%

22.15%

12%

19.7%

16.4%

FLASH POINT(TCC)

17°C

None

None

30°C

None

None

COLOUR

Light Blue

Light Grey

Light Grey

Pale Straw

Pale Pink

Pale Yellow

RESIDUE

Corrosive Residue

Corrosive Residue

Corrosive Residue

Corrosive Residue

Corrosive Residue

Non Corrosive

RESIDUE REMOVAL

Hot de-ionized water cleaning with or without the addition of detergent as may be required.

Residue should be thoroughly cleaned with de-ionized warm water to remove all ionic particles

Complete removal of residue by rinsing in de-ionized water

Complete removal of residue by rinsing in de-ionized water

Rinsing in warm de-ionized water. For residue not removed by water, rinse it in 1% hydrochloric acid solution followed by water rinse

Complete removal of residue by rinsing in de-ionized water

RECOMMENDED THINNER

Hybrid #701

D.I. Water

D.I. Water

D.I. Water

Water

D.I. Water